Tuesday, January 26, 2010
Storm waves. Mendocino coast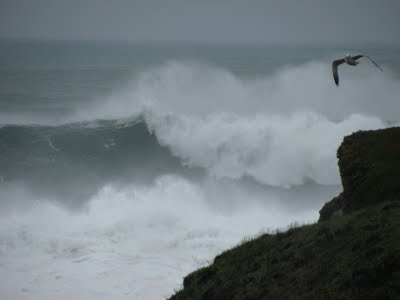 Cliff Way. Just south of Noyo Bay. One of a handful of photos taken through the Mini's windshield. Too wet and windy out to play with my camera outside.
Labels: photographs, weather
Bertold Brecht:
Everything changes. You can make
A fresh start with your final breath.
But what has happened has happened. And the water
You once poured into the wine cannot be
Drained off again.