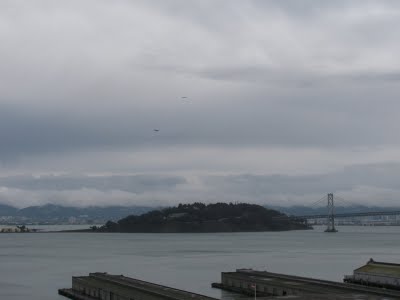 What does this photo show? Planes coming in for landing
from the north
, which means the wind's from the south, which means the expected storm is starting to blow in.
Labels: photographs, weather, Yerba Buena Island
Bertold Brecht:
Everything changes. You can make
A fresh start with your final breath.
But what has happened has happened. And the water
You once poured into the wine cannot be
Drained off again.