Thursday, January 27, 2005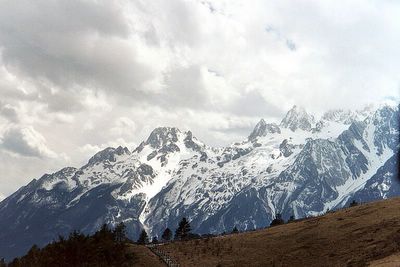 Jade Dragon Snow Mountain.
Lijiang, Yunnan, CHINA
Theme Thursday
current theme: COLD (Frozen, Frosty, Refrigerated, Wintry, Icicle, Ice Cubes, Common Cold, Lacking Warmth, Unfeeling,... )

Bertold Brecht:
Everything changes. You can make
A fresh start with your final breath.
But what has happened has happened. And the water
You once poured into the wine cannot be
Drained off again.