Concord Eye-Q 4060 4.0 Megapixel Digital Camera
The first ever pic from my first ever digital camera.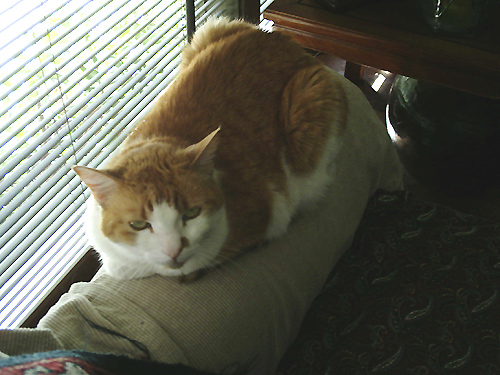 "Say, 'Hello,' Molson."
"You wish, lady."
$119.98 plus tax (free shipping) from
Office Max
. A $20 mail-in rebate covers the tax and more.
update:
PhotoShop gives you ...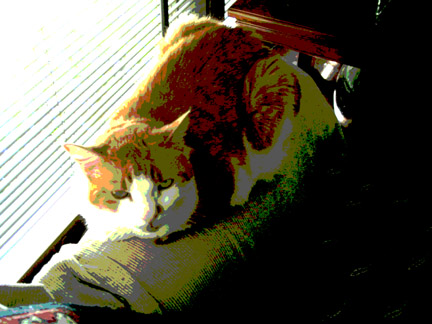 Bertold Brecht:
Everything changes. You can make
A fresh start with your final breath.
But what has happened has happened. And the water
You once poured into the wine cannot be
Drained off again.